BANGKOK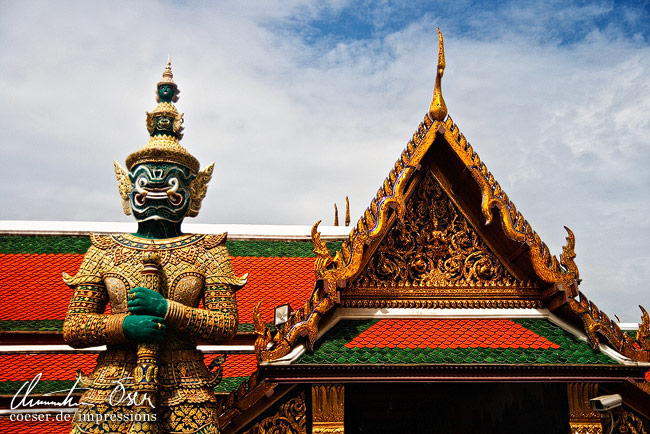 A Yaksha giant demon guard in the Grand Palace (Temple of the Emerald Buddha).

Einer von 12 Yaks, Wächter im Großen Palast (Tempel des Königs).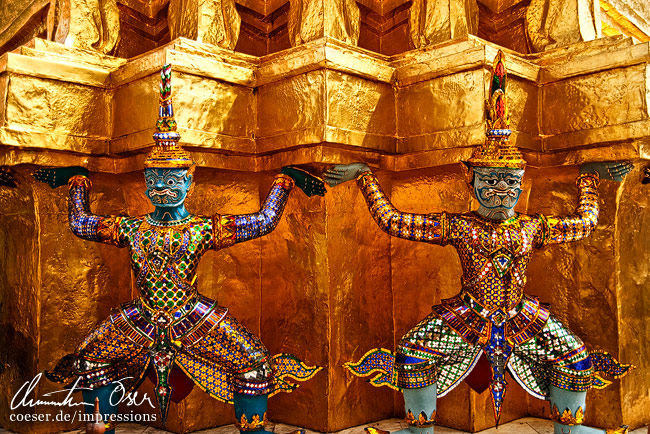 Warriors defend one of the palaces in the Grand Palace complex.

Kämpfer verteidigen einen der Paläste im Großen-Palast-Komplex.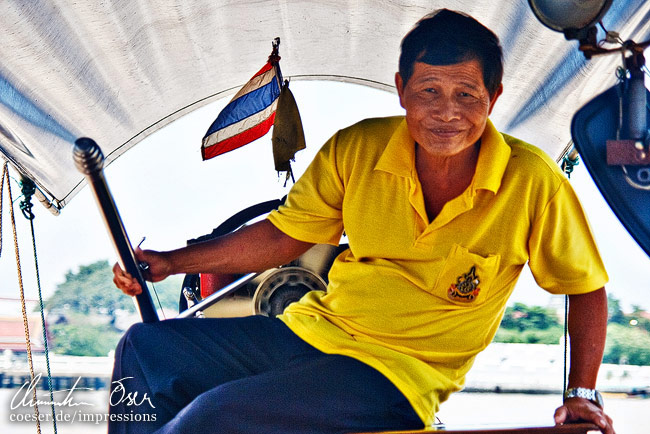 A native navigates a log tail boat.

Ein Einheimischer steuert ein Long-Tail-Boot.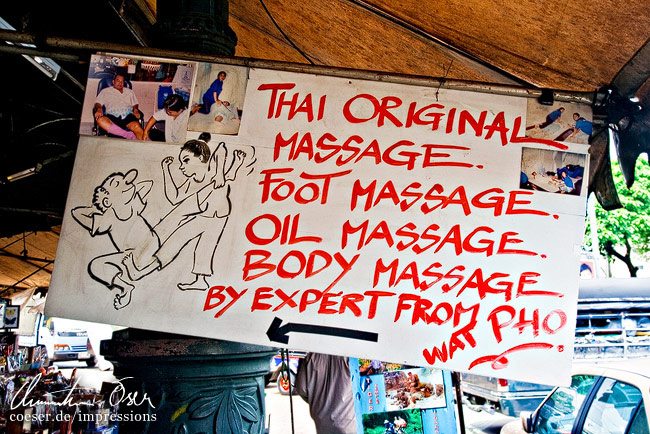 A sign adverts to a traditional oil, foot and body massage.

Ein Schild weist auf eine traditionelle thailändische Öl-, Fuß- und Körpermassage hin.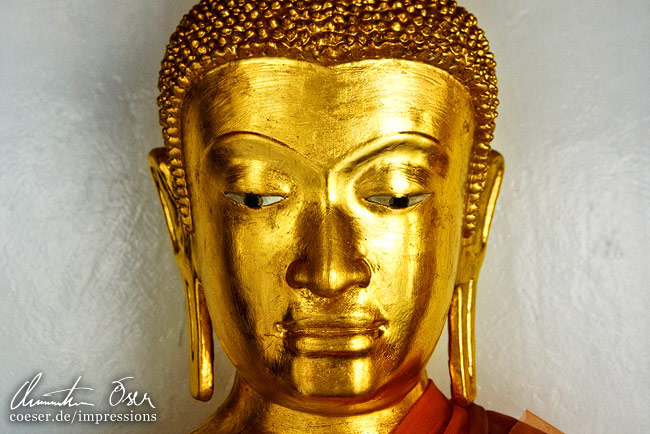 A Golden Buddha statue in the Grand Palace.

Eine goldene Buddha-Statue im Großen Palast.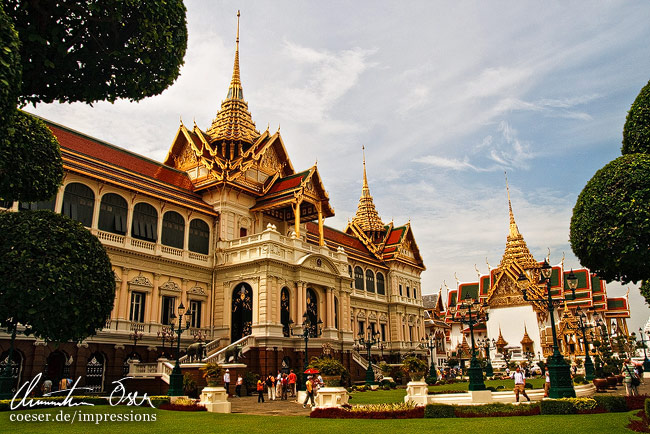 General view of Chakri Maha Prasat in the Grand Palace.

Außenansicht von Chakri Maha Prasat im Großen Palast.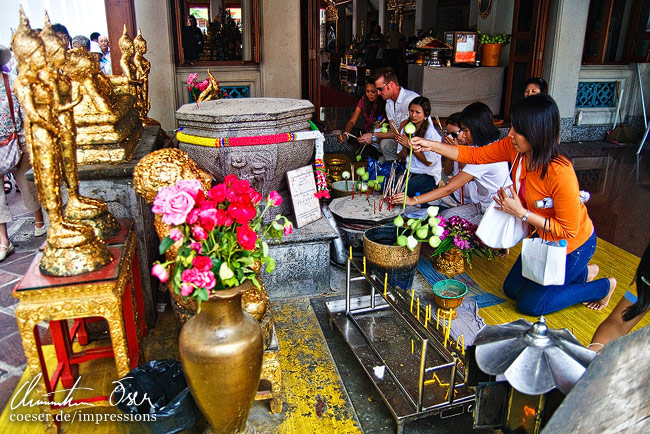 Native people pray in the Wat Phra Kaeo Temple in the Grand Palace.

Einheimische beten im Tempel des Smaragd-Buddhas im Großen Palast.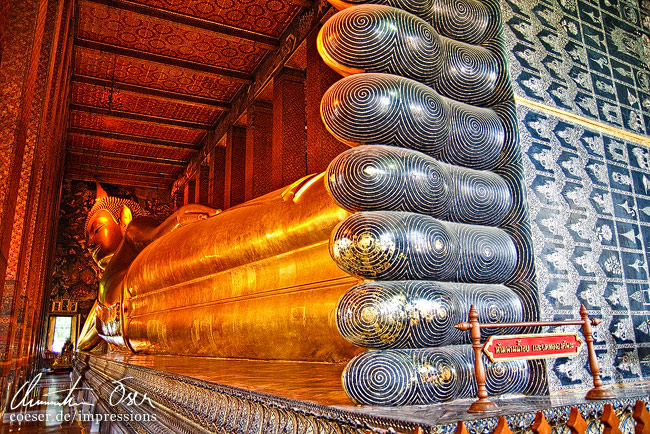 Reclining giant Buddha in the Wat Pho Temple.

Liegender Riesenbuddha im Wat-Phoin-Tempel.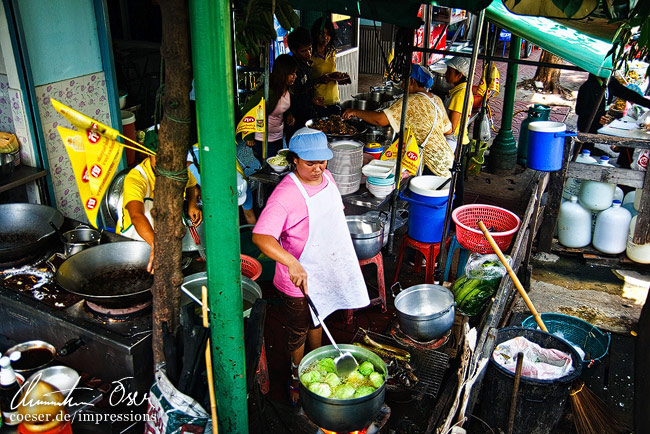 Native people cook on the streets of Bangkok.

Einheimische kochen auf den Straßen.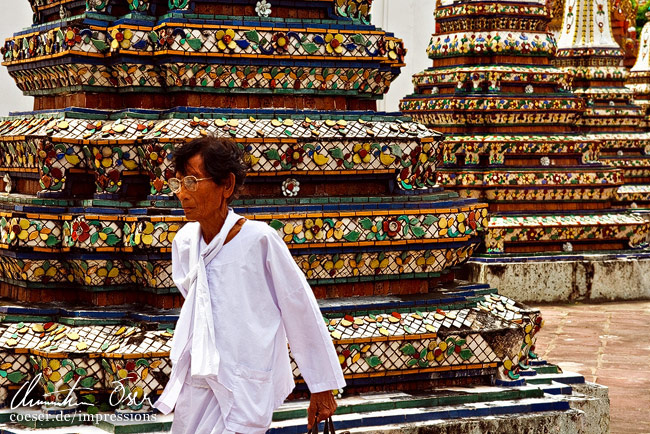 A believer passes some mosaicked columns.

Ein Gläubiger geht an mehreren mosaikgeschmückten Säulen vorbei.
nach oben / back to top