HUA HIN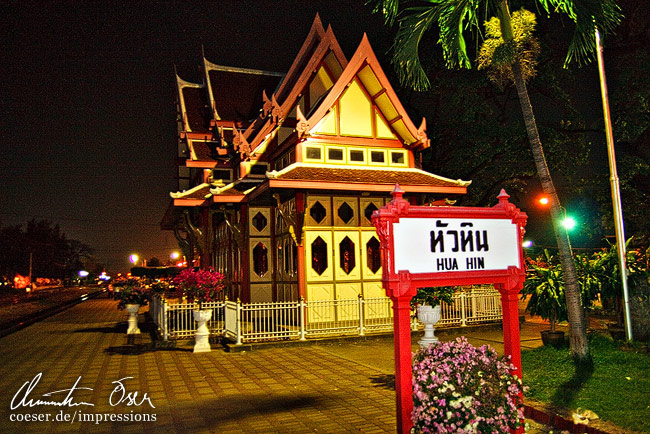 Royal Pavillion at the train station of Hua Hin.

Königlicher Pavillion am Bahnhof von Hua Hin.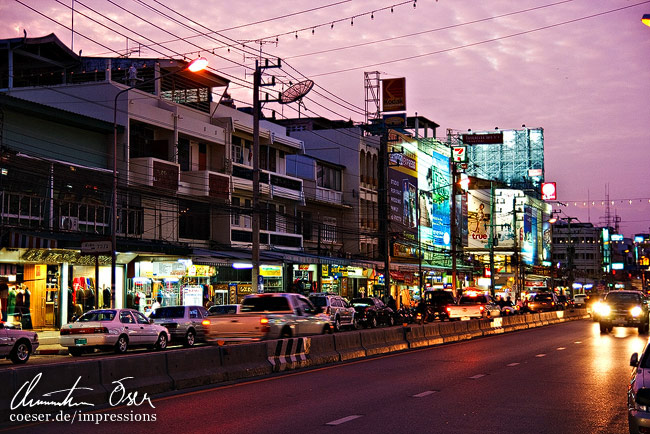 A magenta colored sunset illuminates the main road.

Ein magentafarbener Sonnenuntergang beleuchtet die Hauptstraße.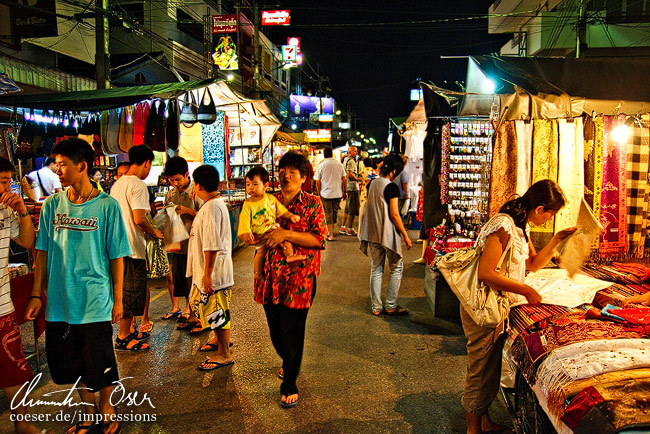 A typical night market with dozens of sales booths.

Ein typischer Nachtmarkt mit Dutzenden Verkaufsständen.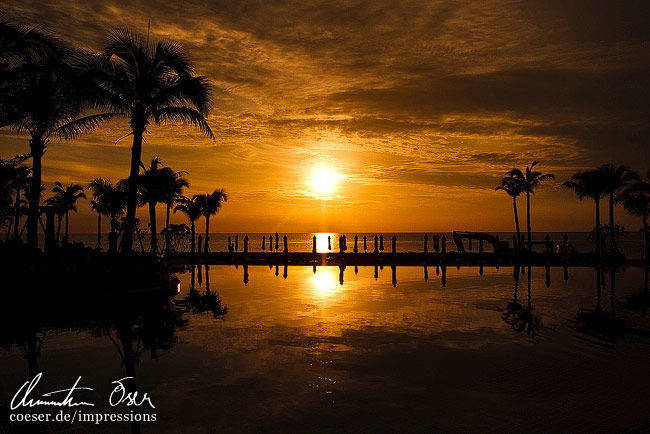 The rising sun and palms reflect in a hotel swimming pool.

Die aufgehende Sonne und Palmen spiegeln sich in einem Hotel-Swimmingpool.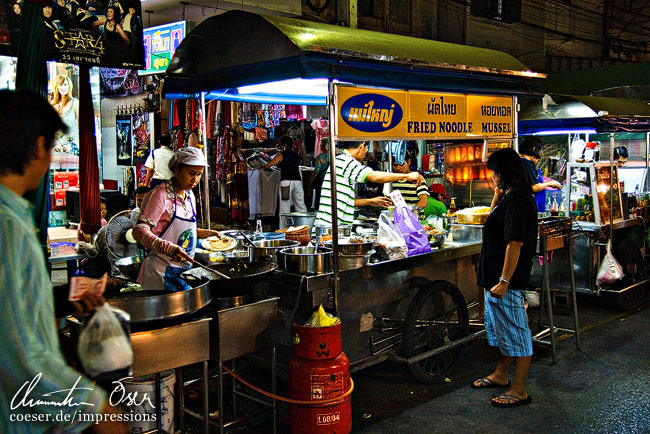 Mobile cookshops offer all types of delicious food.

Mobile Garküchen bieten allerlei köstliches Essen an.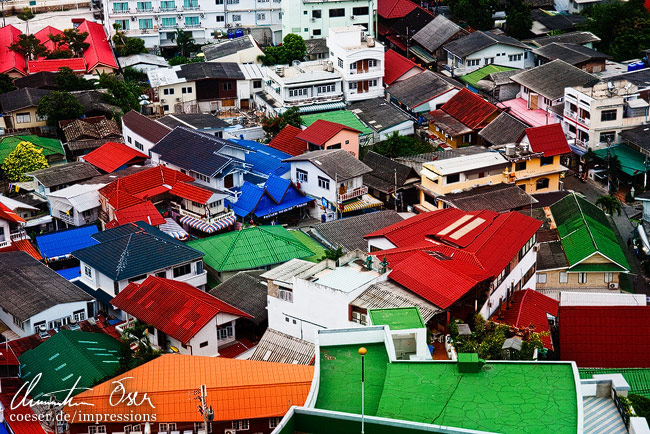 From the top of the Hilton hotel restaurant you can discover colorful rooftops.

Vom Restaurant im Hilton Hotel können Sie bunte Hausdächer entdecken.

A dog takes a break in the waiting room of the train station.

Ein Hund ruht sich in der Wartehalle des Bahnhofs aus.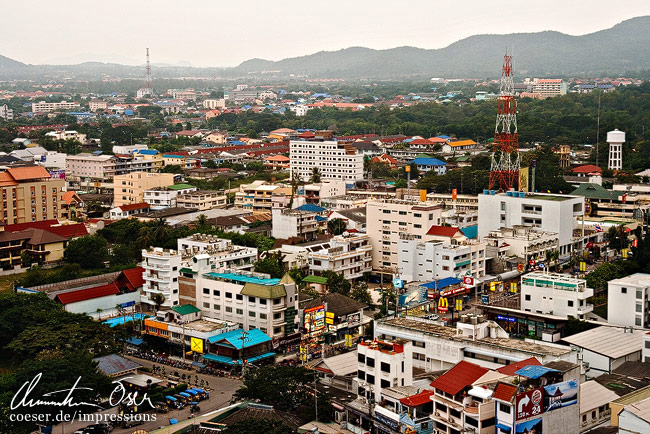 Panorama view of the city and the mountains.

Panoramaansicht der Stadt und der Berge.

Two natives prepare food in a cookshop.

Zwei Einheimische bereiten in einer Garküche Essen vor.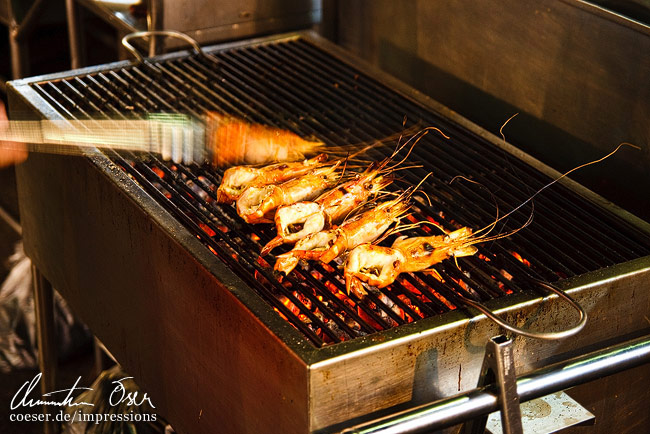 Delicious scampi on a barbecue.

Köstliche Scampi auf einem Grill.
nach oben / back to top