LHASA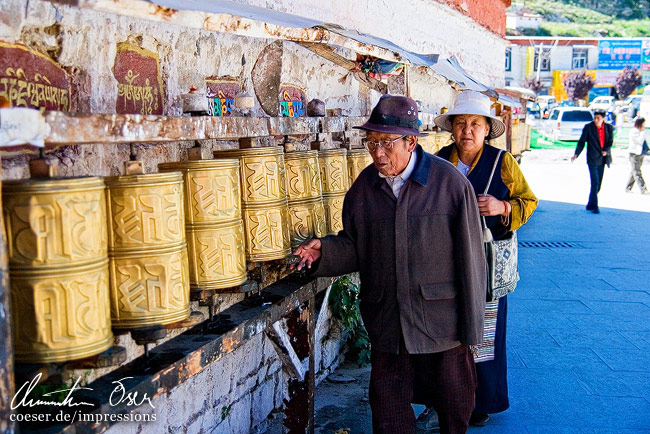 Two pilgrims use prayer wheels close to the Potala palace.

Zwei Pilger benutzen Gebetsmühlen beim Potala Palast.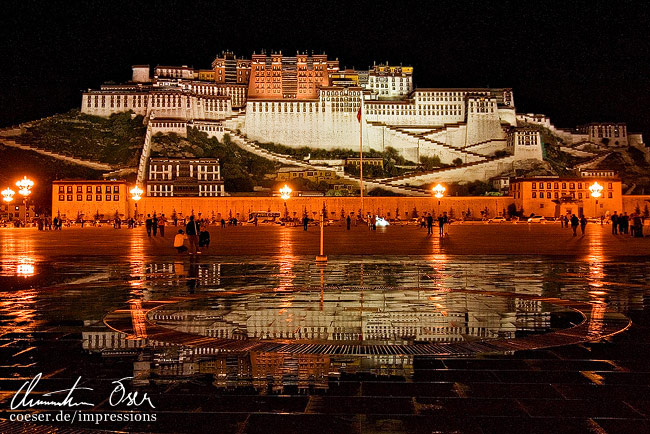 Reflection of the Potala palace after the sun has set.

Spiegelung des Potala-Palastes nach Sonnenuntergang.

A native in front of the city.

Ein Einheimischer vor der Stadt in Lhasa.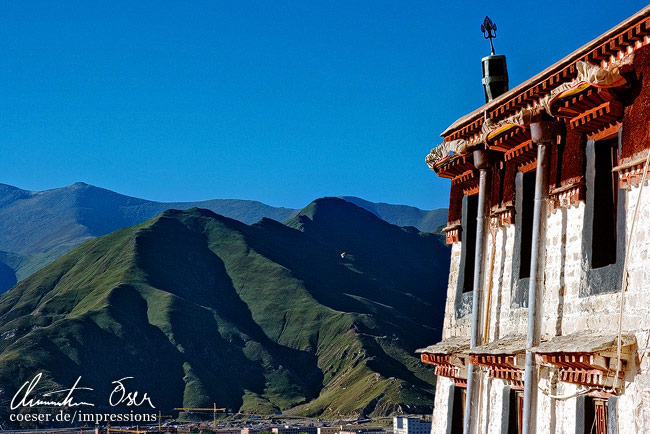 A part of the Potala palace and its surrounding mountains.

Ein Teil des Potala-Palastes und die umliegenden Berge.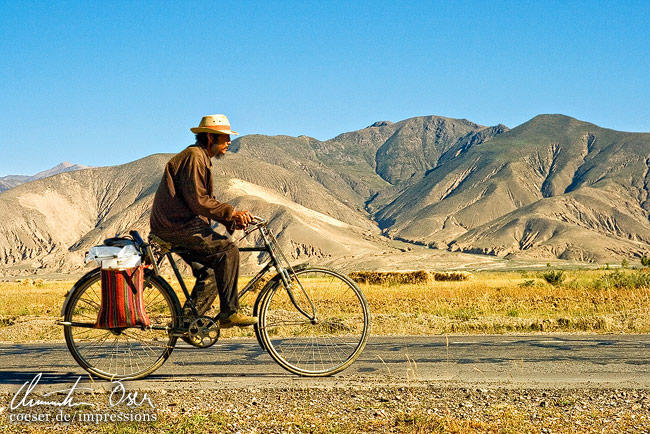 A cyclist surrounded by mountains on a road outside the city.

Ein Radfahrer umgeben von Bergen auf einer Straße außerhalb der Stadt.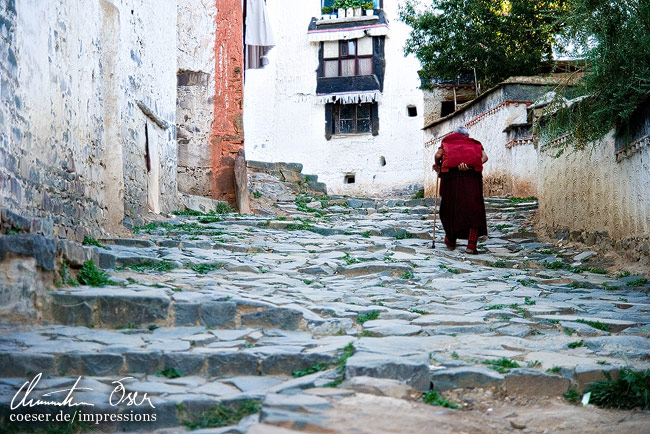 A pilgrim climbs up a cumbersome path.

Eine Pilgerin geht einen beschwerlichen Weg hinauf.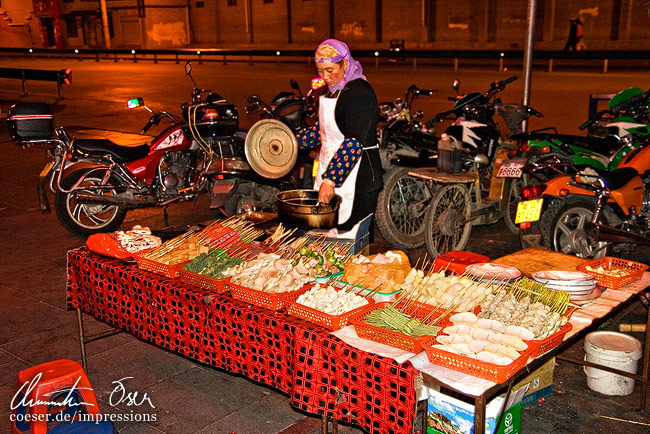 In the evening you can buy delicious appetizers at one of the cookshops.

Am Abend kann man köstliche Häppchen an Essensständen kaufen.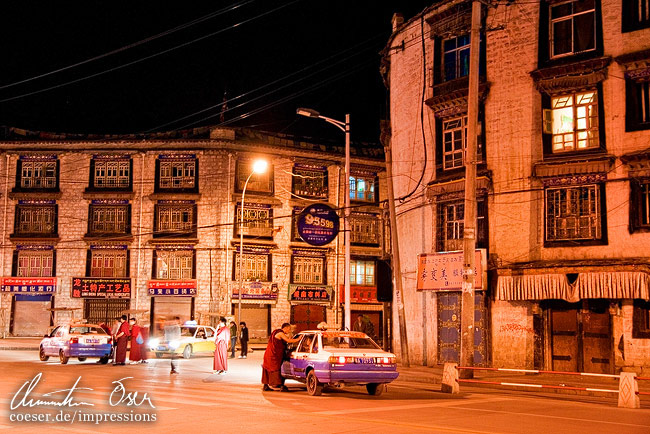 Typical architecture of the buildings.

Typische Architektur der Gebäude in Lhasa.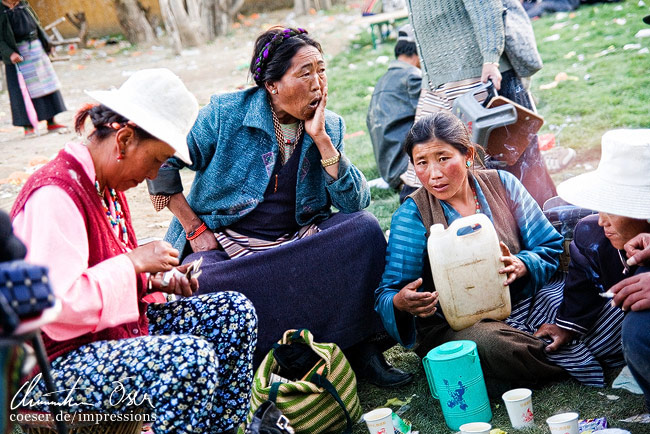 Women talk to each other on a market.

Frauen sprechen auf einem Markt miteinander.

Little shops on the street are open all night long.

Kleine Geschäfte auf der Straße haben die ganze Nacht geöffnet.
nach oben / back to top