MONTAFON

Cottongrass at the Lake Herzsee, part of the Three Lake Panorama trail at Hochjoch.

Wollgras am Herzsee, Teil der Drei-Seen-Panoramarundwanderung auf dem Hochjoch.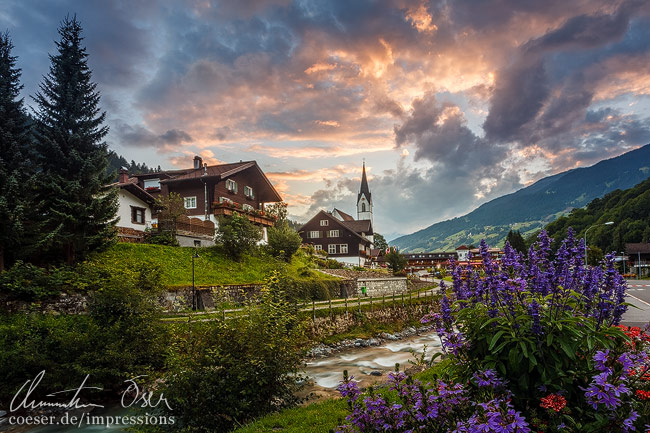 General view of the Silbertal village with its church and the Litz stream at sunset.

Das Dorf Silbertal mit Kirche und Litzbach während eines Sonnenuntergangs.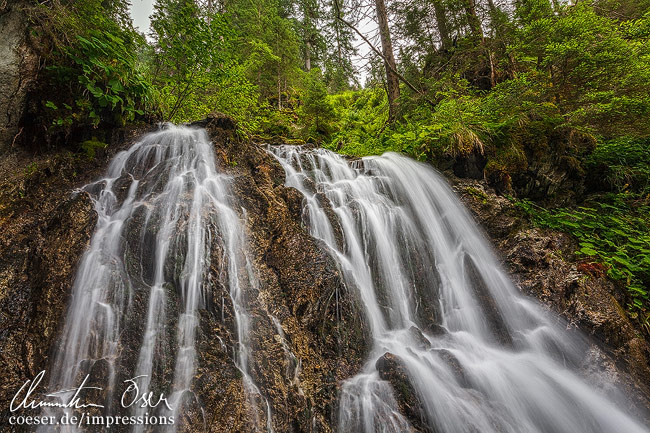 Close-up of the Gritschbach waterfall.

Nahaufnahme des Gritschbach-Wasserfalls.

Hikers at the Golm face the mountain peaks Sulzfluh, Drei Türme and Drusenfluh.

Wanderer auf dem Golm blicken auf die Gipfel Sulzfluh, Drei Türme und Drusenfluh.

Cottongrass at a peat bog along the Three Lake Panorama trail at Hochjoch.

Wollgrass an einem Hochmoor entlang des Drei-Seen-Wanderwegs auf dem Hochjoch.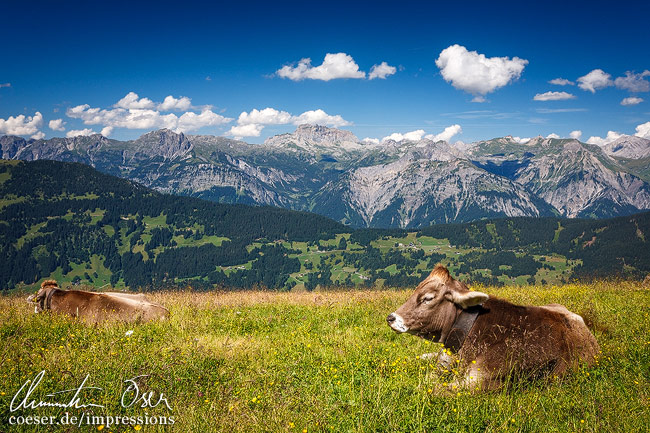 Cows graze at Hochjoch, surrounded by mountains.

Kühe grasen auf dem Hochjoch, umgeben vom Bergpanorama.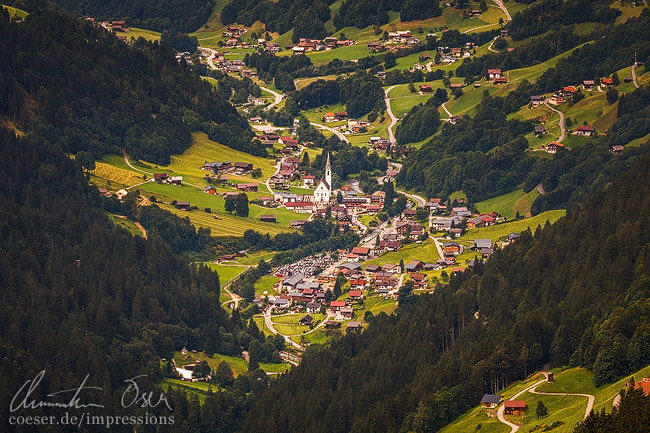 The Silbertal village as seen from the Wasserstubental trail at Kristberg.

Das Dorf Silbertal, aufgenommen vom Wanderweg Wasserstubental auf dem Kristberg.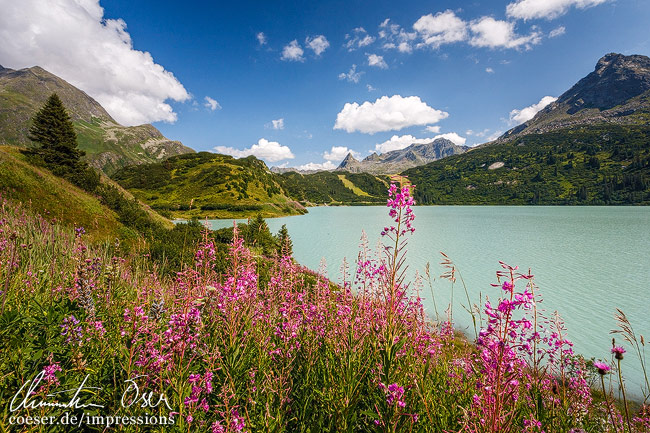 Fireweed (Chamerion angustifolium) in front of the Kops water reservoir.

Schmalblättriges Weidenröschen vor dem Stausee Kops.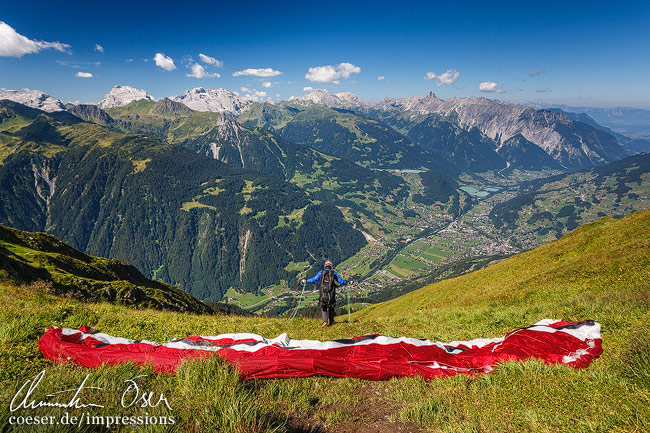 A paraglider takes off facing the mountains Golm and Vandanser Steinwand.

Ein Paragleiter startet mit Blick auf den Golm und die Vandanser Steinwand.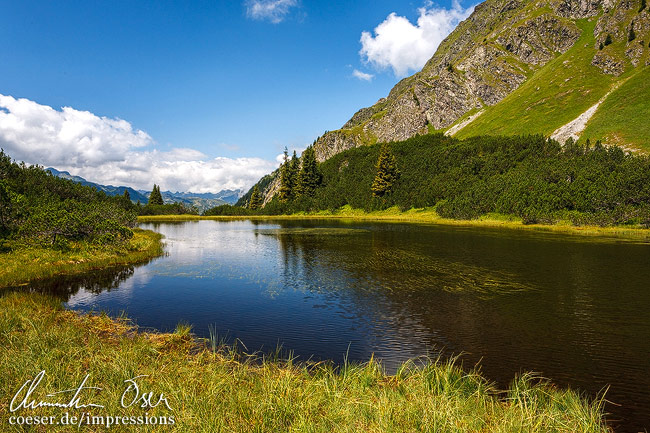 The idyllic Lake Wiegensee along the Wormser Hoehenweg trail at Gaschurn.

Der idyllische Wiegensee entlang des Wormser Höhenwegs in Gaschurn.
nach oben / back to top