MOSCOW

A metro sign next to the Resurrection Gate at the Red Square.

Ein Schild der Moskauer Metro neben dem Auferstehungstor am Roten Platz.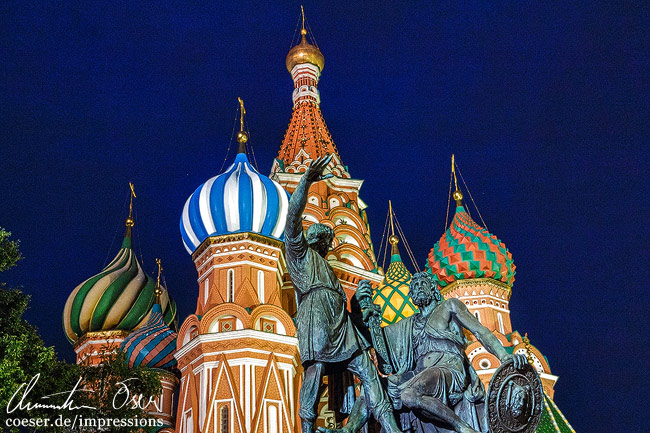 The Monument to Minin and Pozharsky in front of the Saint Basil's Cathedral.

Das Minin-und-Poscharski-Denkmal vor der Basilius-Kathedrale.

The Moskva river and the illuminated Moscow Kremlin after sunset.

Der Fluss Moskwa und der beleuchtete Kreml nach Sonnenuntergang.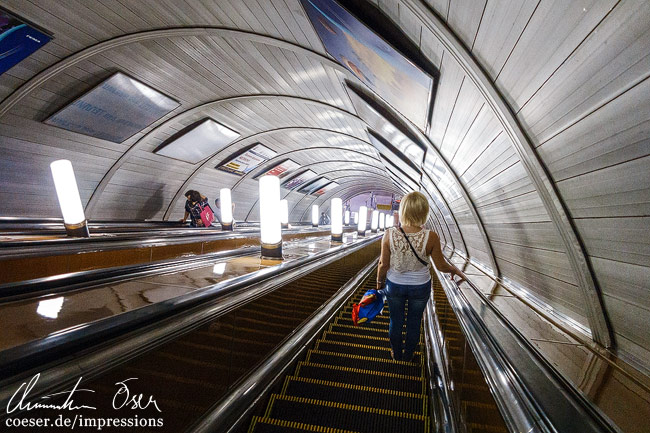 A woman rides an escalator in the Moscow Metro.

Eine Frau auf einer Rolltreppe in der Moskauer Metro.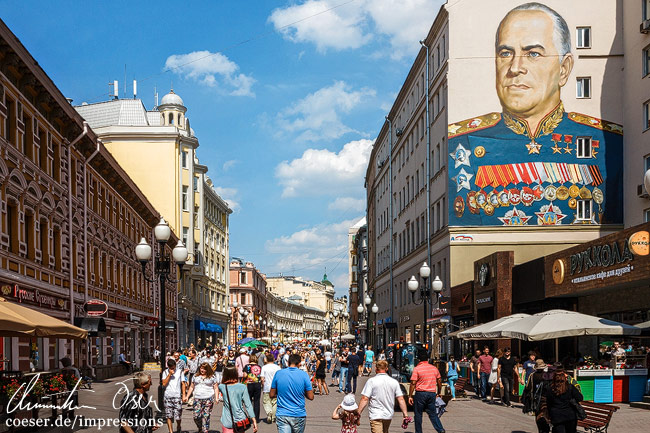 The portrait of Marshal of USSR Georgy Zhukov on a house wall at Arbat street.

Porträt von UdSSR-Marschall Georgi Schukow auf einer Hauswand auf der Arbat.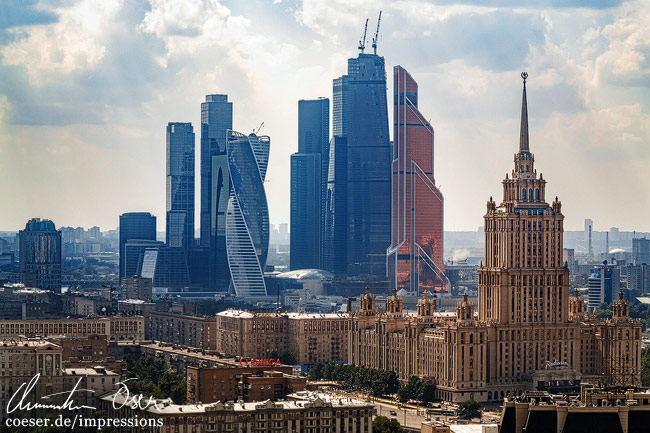 A Stalinist style high rise building and skyscrapers in the financial district.

Ein Stalin-Hochhaus im Zuckerbäckerstil, dahinter Wolkenkratzer im Finanzviertel.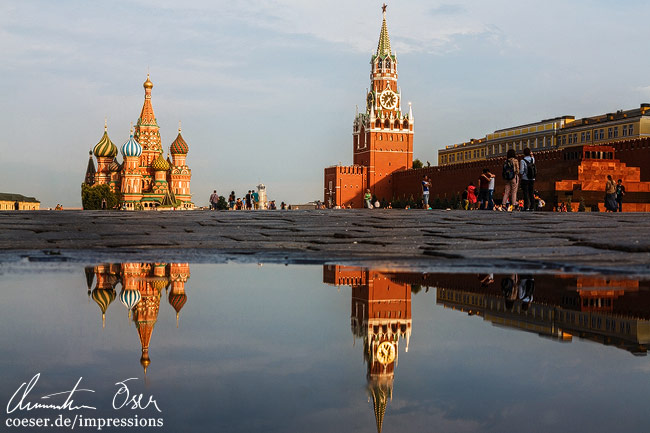 Reflection of the Saint Basil's Cathedral and the Moscow Kremlin at Red Square.

Spiegelung der Basilius-Kathedrale und des Kreml auf dem Roten Platz.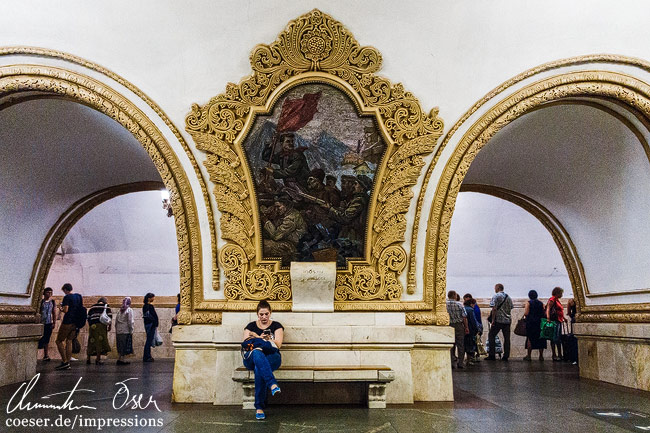 A woman waits for a train in the Kievskaya Metro Station.

Eine Frau wartet auf einen Zug in der U-Bahn-Station Kiewskaja (Kiewer Bahnhof).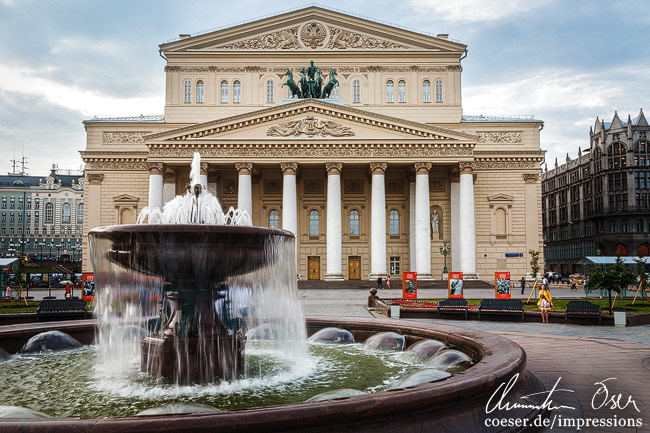 A fountain in front of the Bolshoi Theatre.

Ein Brunnen vor dem Bolschoi-Theater.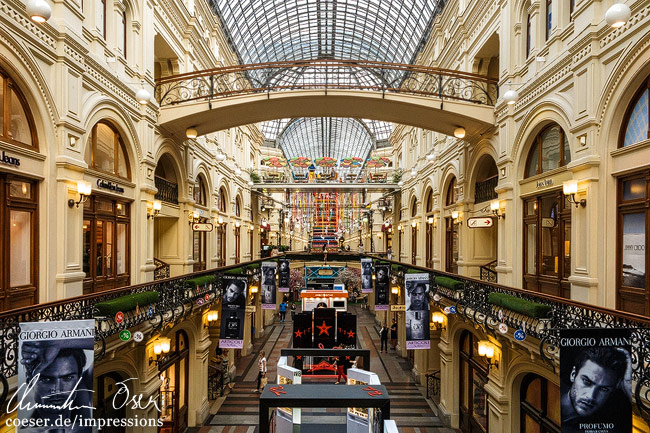 Interior view of the GUM department store at the Red Square.

Innenansicht des Warenhauses GUM auf dem Roten Platz.
nach oben / back to top