LOS ANGELES

A Ford Escape Hybrid of the Los Angeles County Lifeguards.

Ein Ford Escape Hybrid der Los Angeles County Lifeguards.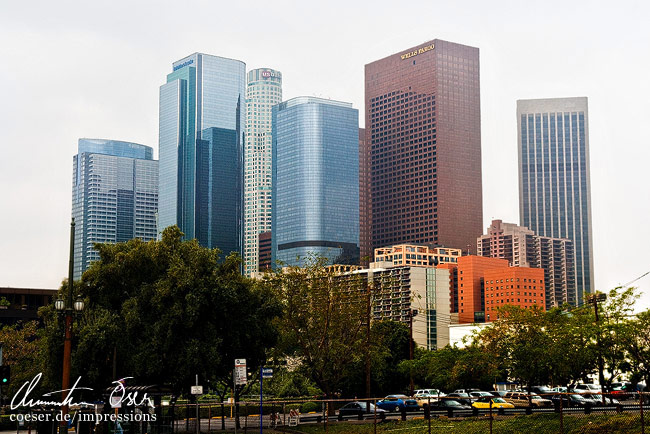 Skyscrapers form the skyline of Downtown Los Angeles.

Wolkenkratzer formen die Skyline von Downtown.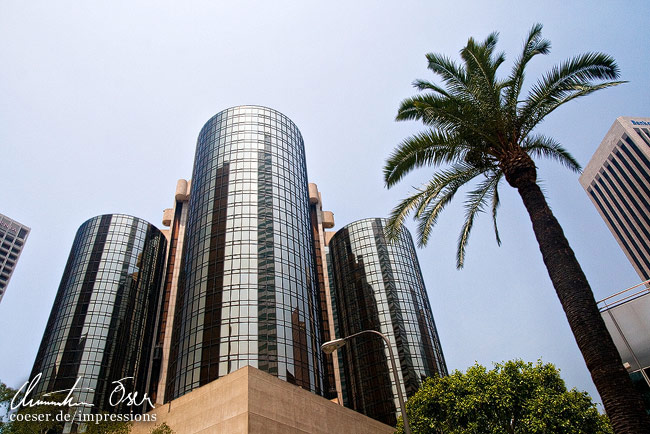 View of the Westin Bonaventure Hotel and Suites.

Ansicht des Westin Bonaventure Hotels und Suites.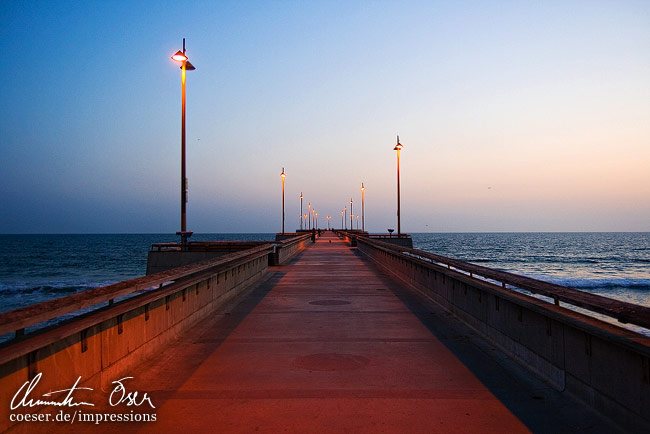 Venice pier at sunset.

Venice Pier während eines Sonnenuntergangs.

The Hollywood United Methodist Church and the famous Hollywood Sign.

Die Hollywood-United-Methodist-Kirche and das berühmte Hollywood-Schild.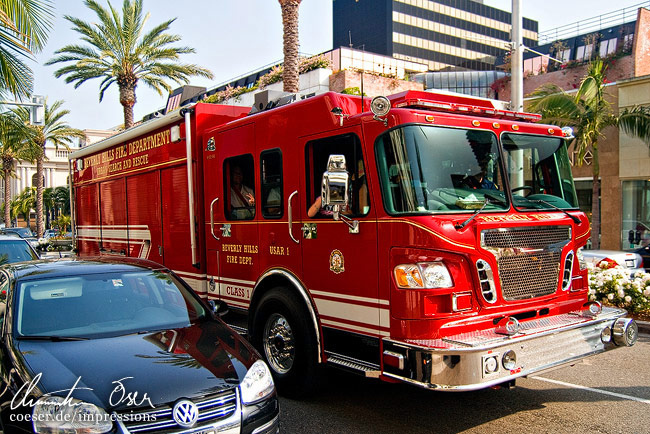 Engine "Urban Search and Rescue" of the Beverly Hills Fire Department.

Einsatzfahrzeug "Urban Search and Rescue" der Feuerwehr von Beverly Hills.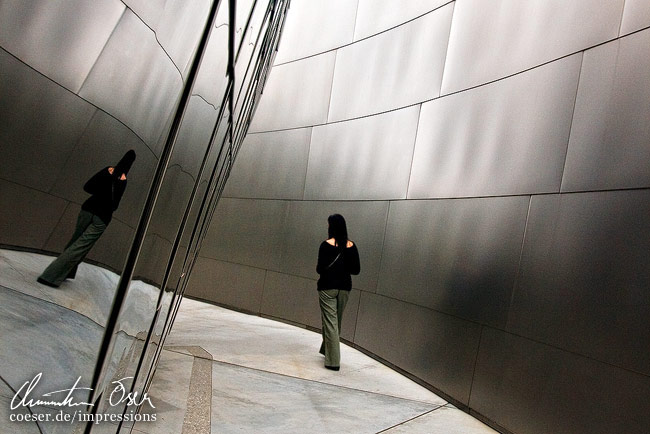 A girl reflects in the walls of the Walt Disney Concert Hall.

Ein Mädchen spiegelt sich in den Wänden der Walt Disney Konzerthalle.

Two girls take a bath in the sea at Malibu beach.

Zwei Mädchen nehmen im Meer von Malibu Beach ein Bad.

Surfers enjoy strong waves in Santa Monica.

Surfer genießen den starken Wellengang in Santa Monica.

Heavy traffic on the highway to Santa Monica.

Starker Verkehr auf dem Highway nach Santa Monica.
nach oben / back to top