FRANKFURT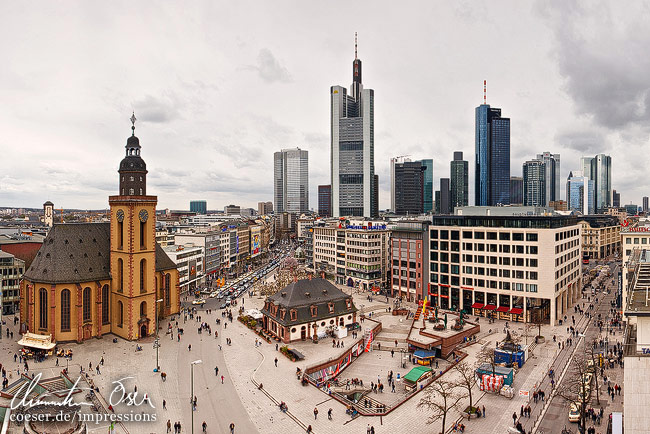 Panoramic view of the Hauptwache building, the St. Catherine's Church and the skyline.

Panoramaansicht der Hauptwache, der Katharinenkirche und der Skyline von Frankfurt.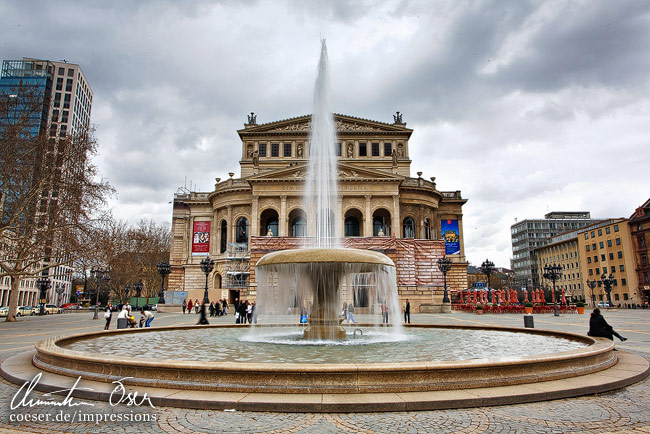 The Lucae fountain in front of the Alte Oper.

Der Lucae-Brunnen vor der Alten Oper.

View on the city from the Main Tower.

Blick auf die Stadt vom Maintower aus.

The Fountain of Justice in front of the Römer city hall.

Der Gerechtigkeitsbrunnen vor dem Römer (Rathaus).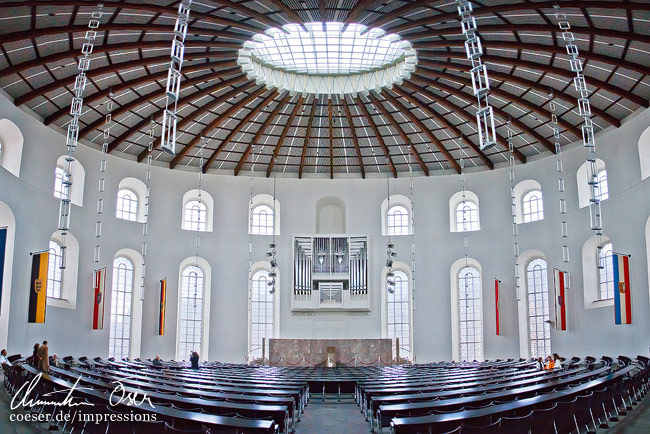 Interior of St. Paul's Church.

Innenraum der Paulskirche.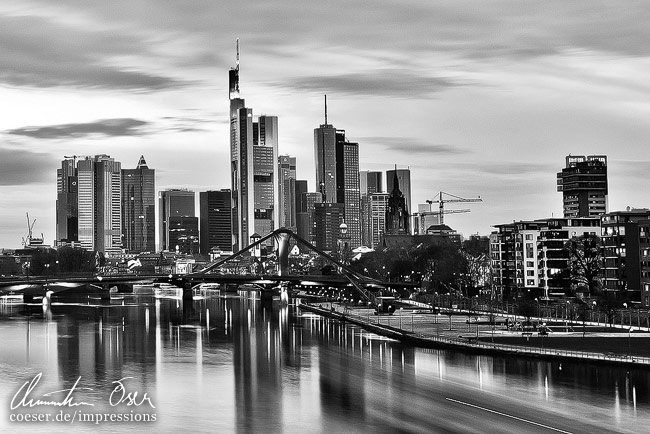 The famous skyline of Frankfurt.

Die berühmte Skyline von Frankfurt.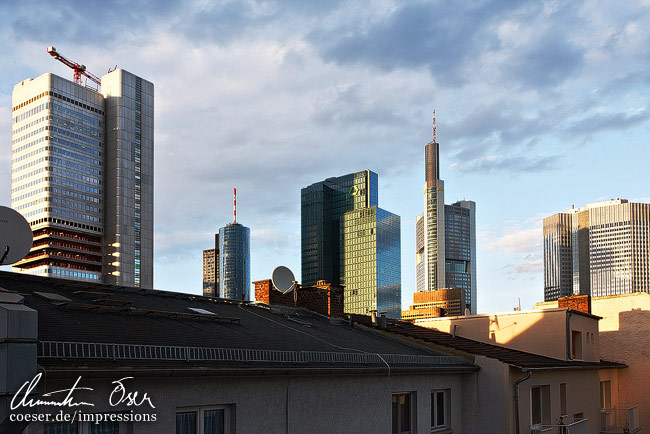 The skyline of Frankfurt in the afternoon sun.

Die Skyline in der Nachmittagssonne.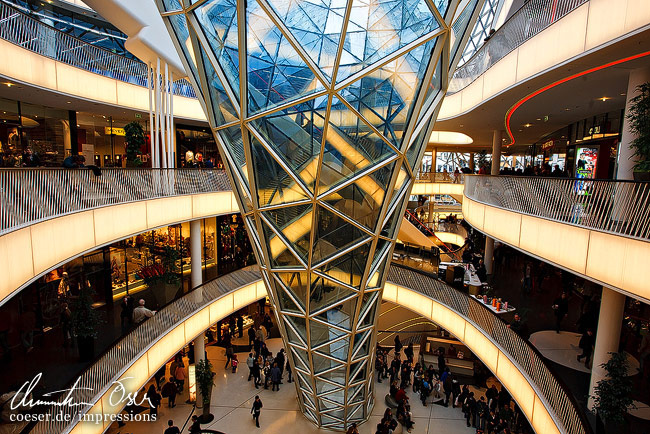 Spectacular interior architecture in the MyZeil shopping mall.

Spektakuläre Innenarchitektur im MyZeil-Einkaufszentrum.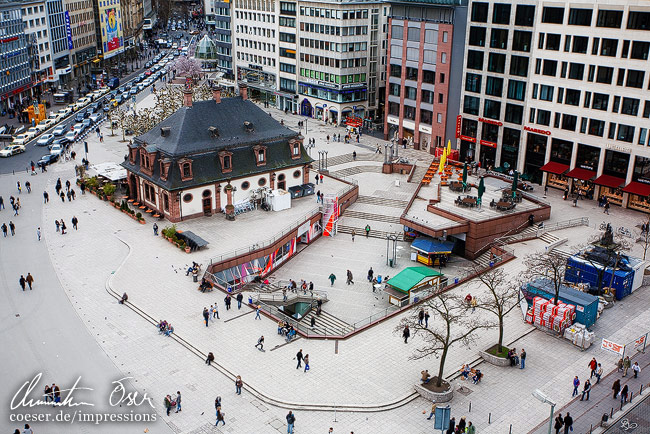 The Hauptwache building on the An der Hauptwache place.

Die Hauptwache am Platz An der Hauptwache.

The Euro sign monument in front of the European Central Bank.

Die Euro-Skulptur vor der Europäischen Zentralbank.
nach oben / back to top