MALLORCA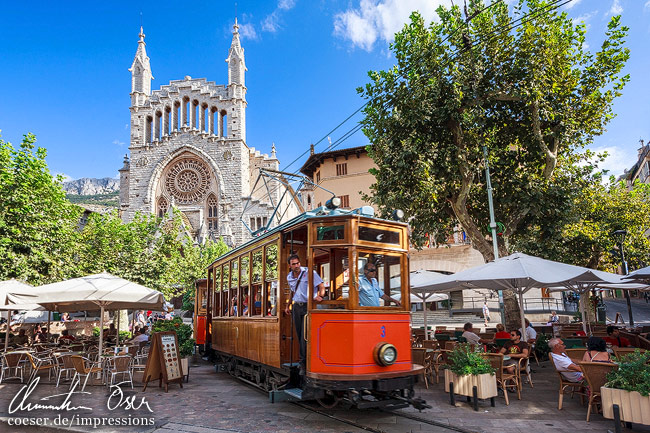 A tramway (Ferrocarril) in front of the Sant Bartomeu church in Soller.

Eine Straßenbahn vor der Sant-Bartomeu-Kirche in Soller.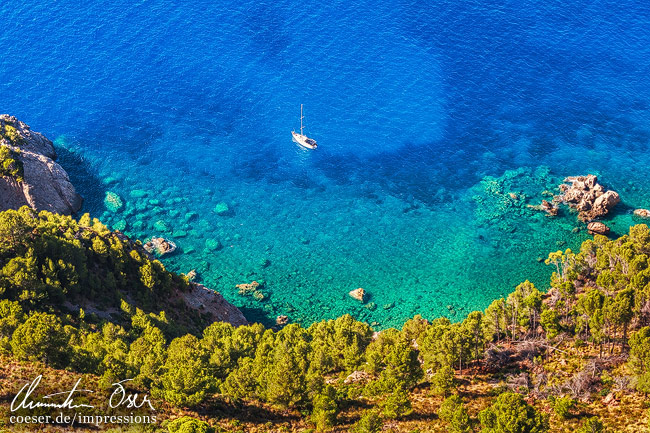 A boat coasts in a lonesome bay on Mallorca.

Ein Boot treibt in einer einsamen Bucht auf der Insel Mallorca.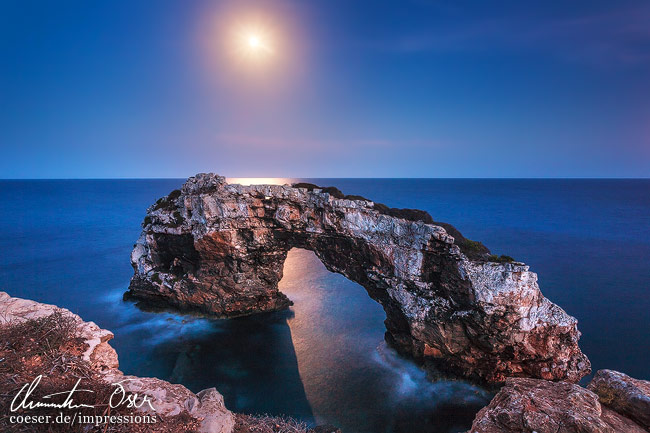 Moonlight illuminates the Es Pontas natural arch at Cala Santanyi.

Mondlicht beleuchtet das Es-Pontas-Felsentor in Cala Santanyi.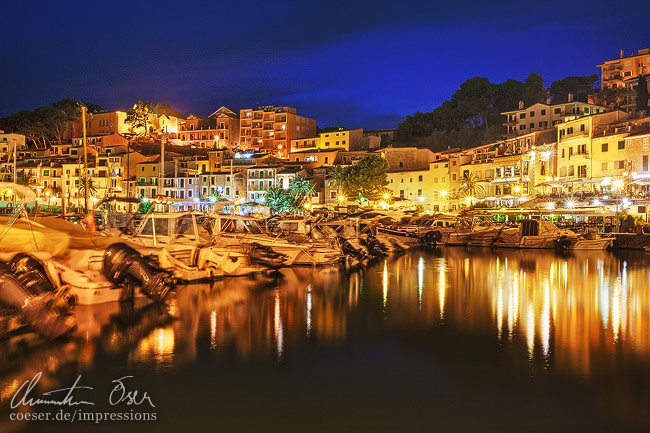 Blue hour at the harbour of Port de Soller.

Blaue Stunde am Hafen von Port de Soller.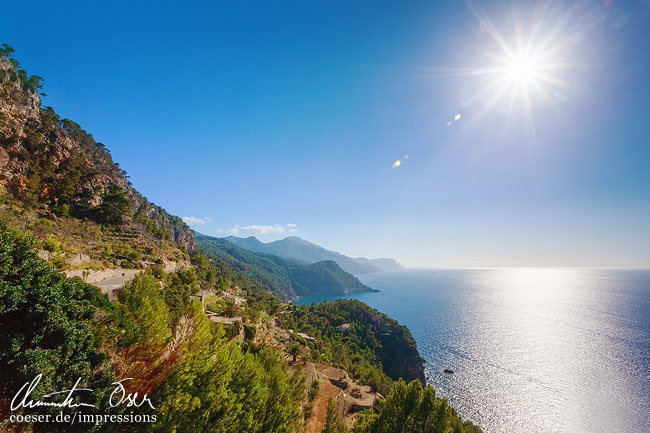 Seascape view from the Torre Mirador de ses Animes tower.

Meeresblick vom Turm Torre Mirador de ses Animes.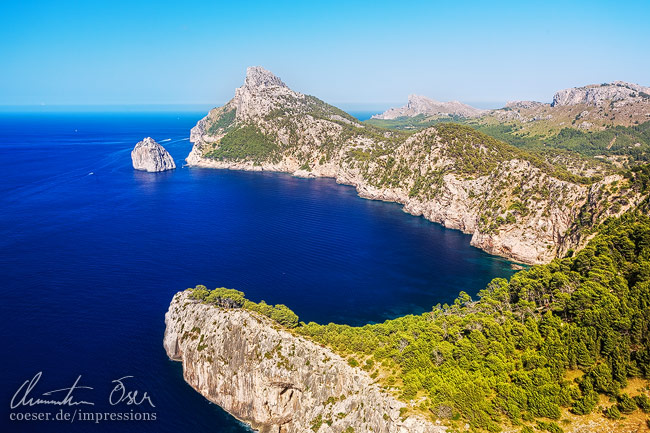 View on Cap Formentor as seen from the Mirador del Mal Pas looking point.

Blick auf Cap Formentor vom Aussichtspunkt Mirador del Mal Pas.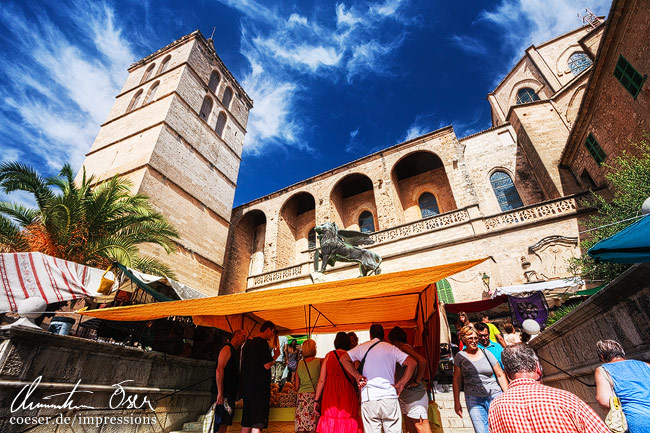 Weekly market in front of the Santa Maria church and the winged lion in Sineu.

Wochenmarkt vor der Kirche Santa Maria und dem geflügelten Löwen in Sineu.

Boats coast at Sa Calobra bay while the sun sets.

Boote treiben in der Bucht Sa Calobra wärend eines Sonnenuntergangs.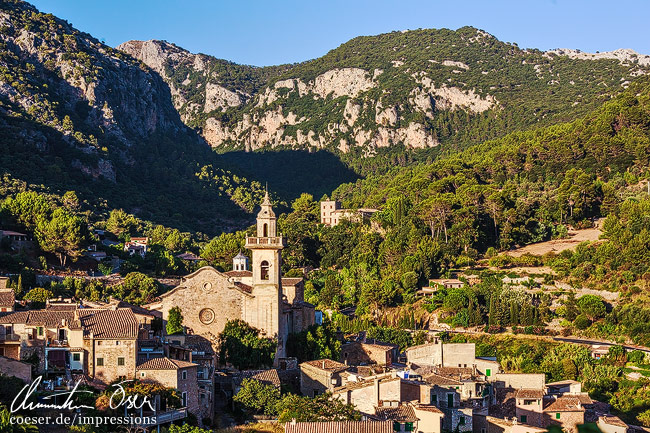 Cityscape and the monastery of Valldemossa.

Blick auf die Stadt und das Kloster in Valldemossa auf der Insel.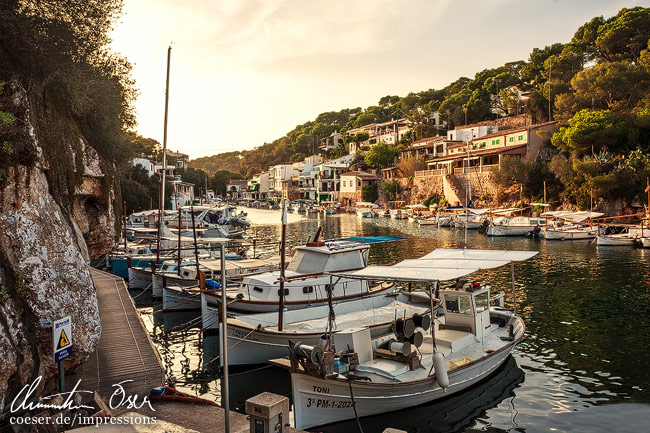 Sunset at the Cala Figuera harbour.

Sonnenuntergang am Hafen von Cala Figuera.
nach oben / back to top