BRUGES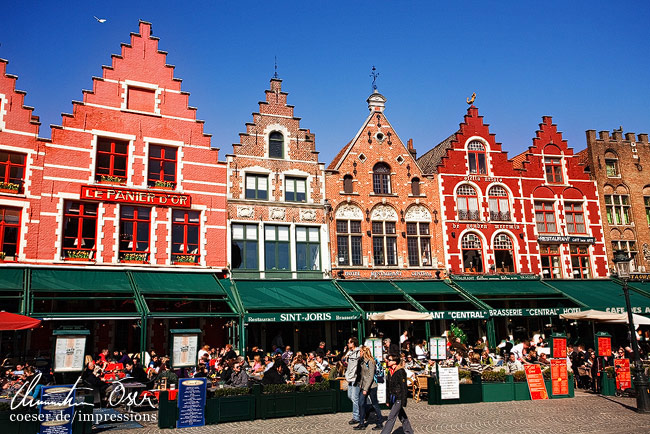 Neo-Gothic buildings at the Grand Place (Grote Markt) ...

Neugotische Gebäude am Großen Markt (Grote Markt) ...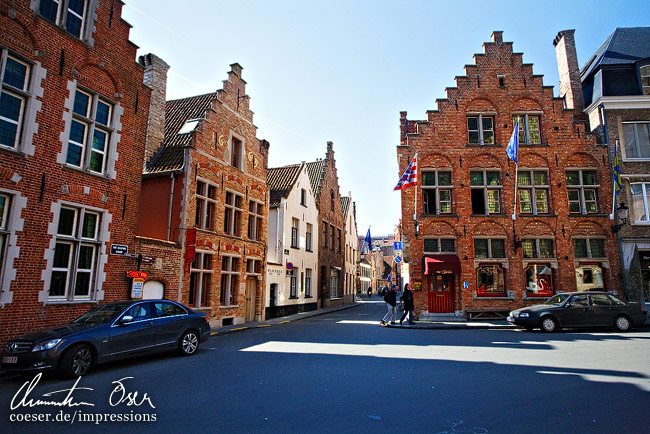 ... and in many other parts of the romantic city.

... und in vielen anderen Teilen der Stadt.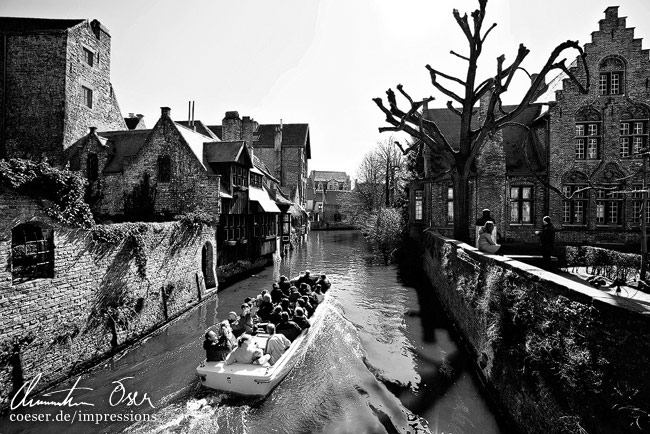 You can make a boat tour on the picturesque city canals ...

Sie können eine Bootstour auf den malerischen Kanälen machen ...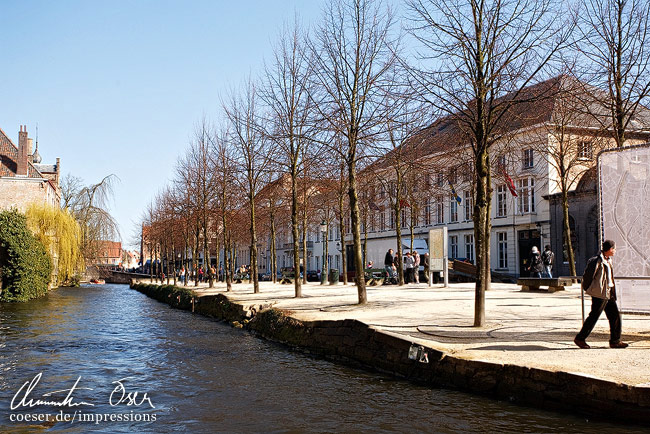 ... or take a walk beside the water.

... oder neben dem Wasser spazieren gehen.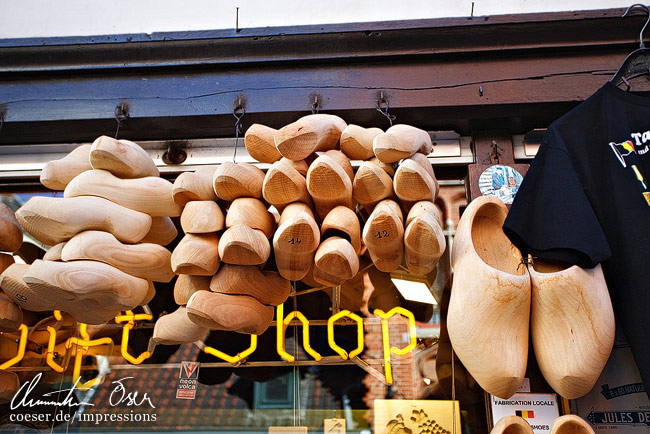 Typical Flanders wooden shoes (Klompen) are sold in a gift shop.

Typische Holzschuhe (Klompen) aus Flandern werden in Souvenirshops verkauft.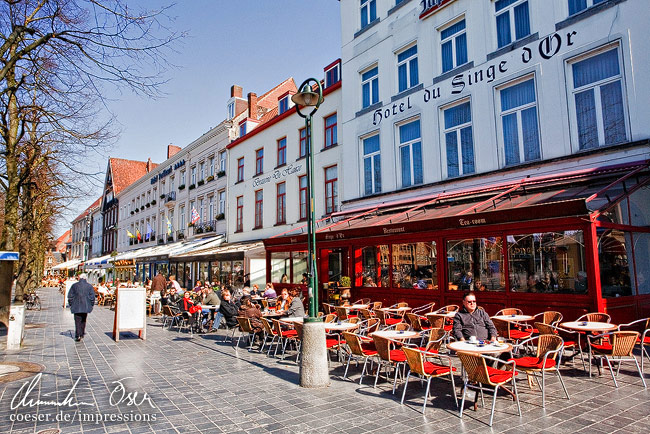 A restaurant in front of the Hotel du Singe d'Or at the 't Zand Square.

Ein Restaurant vor dem Hotel du Singe D'or am 't-Zand-Platz.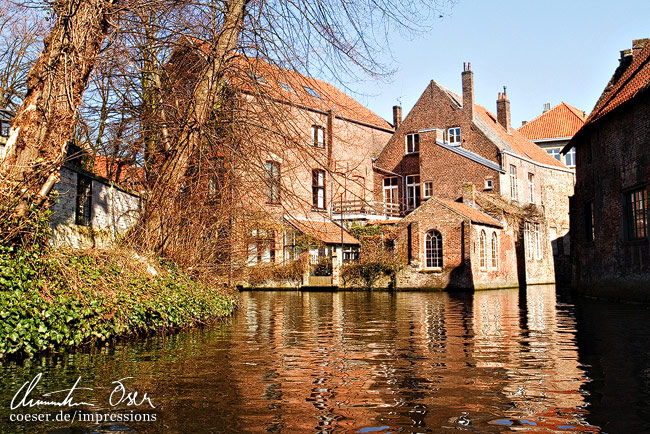 In the afternoon sun the canals and buildings become even more picturesque.

In der Nachmittagssonne sehen die Kanäle und Gebäude noch malerischer aus.

On the (Grote Markt) stands the statue of Jan Breydel and Pieter de Coninck.

Am Großen Markt (Grote Markt) steht die Statue von Jan Breydel und Pieter de Coninck.

You don't meet lots of tourists in the small streets.

In kleinen Gassen trifft man wenige Touristen.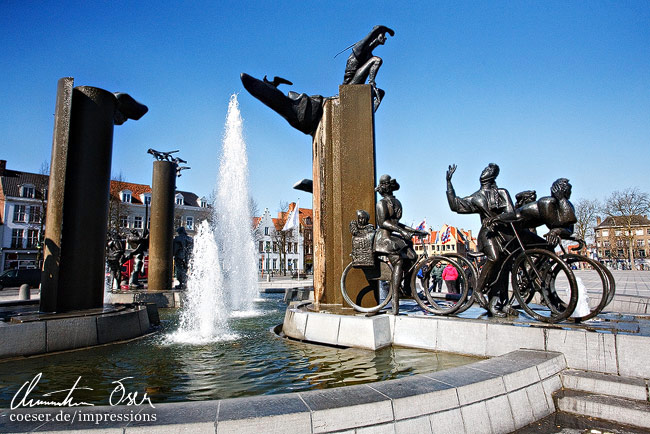 A fountain with a sculpture of cyclists on the 't Zand Square.

Ein Brunnen mit einer Radfahrerskulptur am 't-Zand-Platz.
nach oben / back to top