ICELAND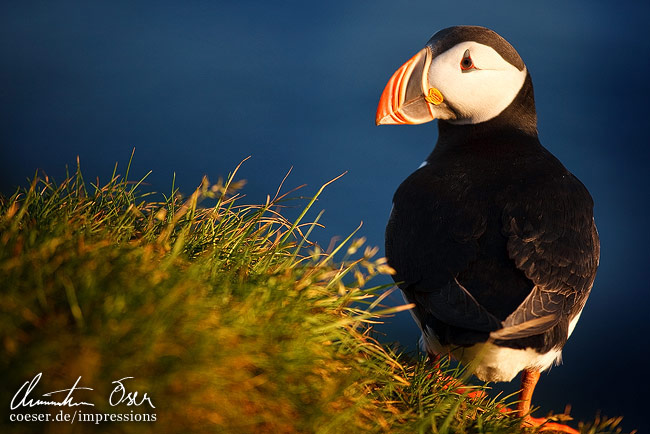 A puffin at the most western European point Latrabjarg.

Ein Papageientaucher am westlichsten europäischen Punkt Latrabjarg.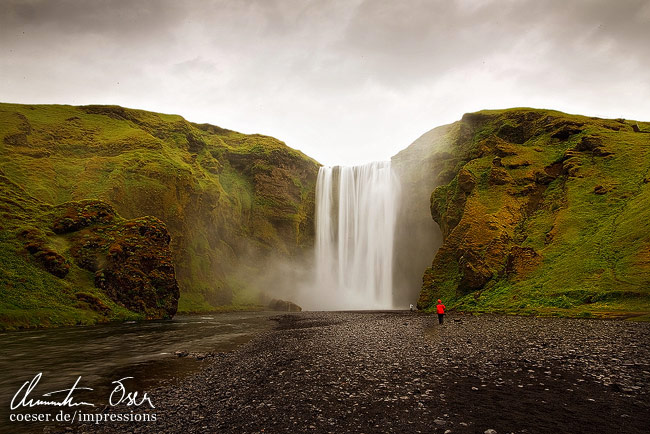 A man enjoys the beauty of the Skogarfoss waterfall in rainy conditions.

Ein Mann genießt den Skogarfoss-Wasserfall im Regen.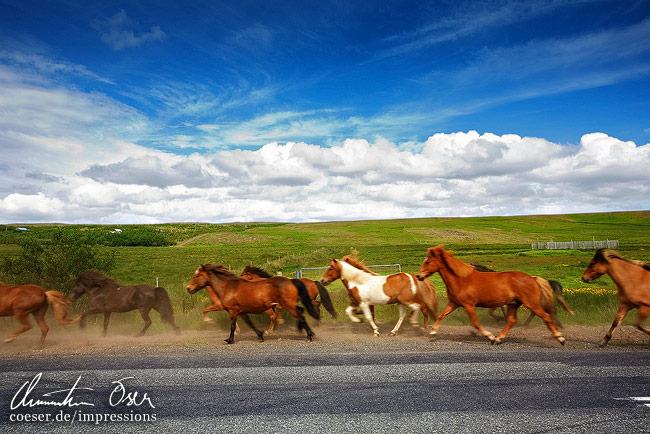 A group of icelandic horses passes by.

Eine Gruppe von Islandpferden reitet vorbei.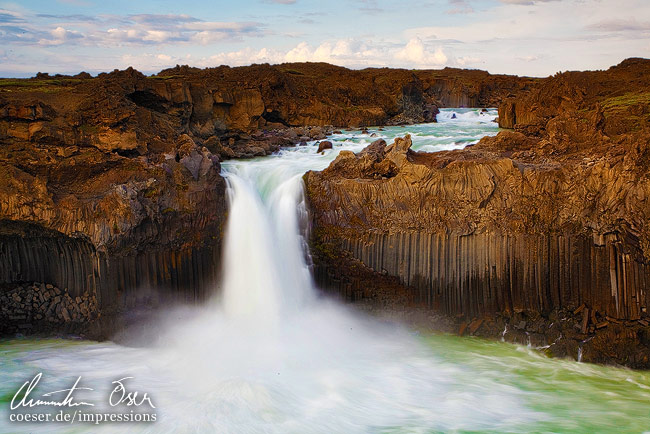 The Aldeyjarfoss waterfall in the late evening.

Der Aldeyjarfoss-Wasserfall am späten Abend.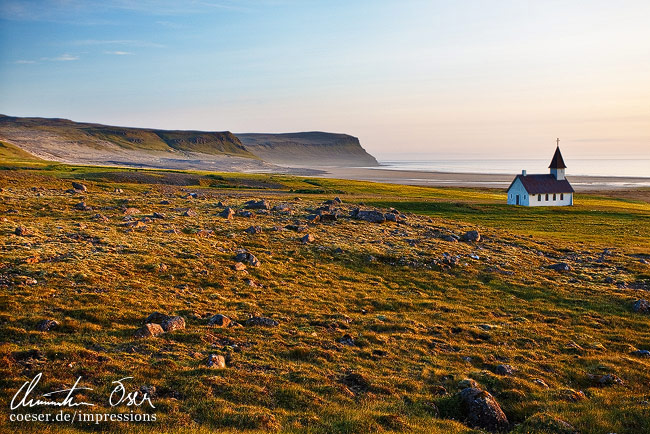 A single church in a field in Breidavik, Westfjords.

Eine alleinstehende Kirche in einem Feld in Breidavik in den Westfjorden.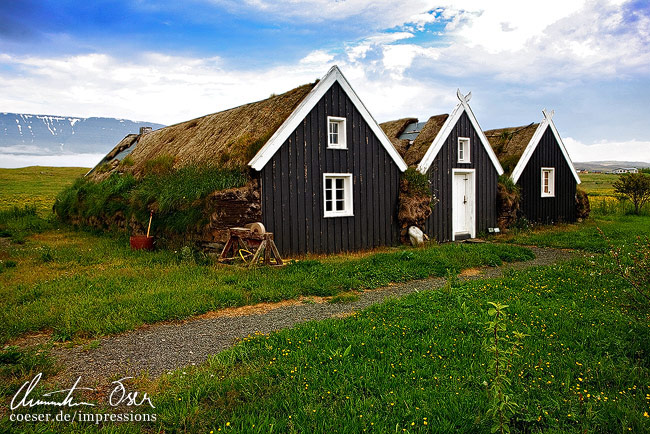 Traditional grass-roof houses can be found all over the island.

Traditionelle Häuser mit Grasdach können auf der ganzen Insel gefunden werden.

A typical hilly Icelandic landscape.

Eine typisch hügelige Landschaft.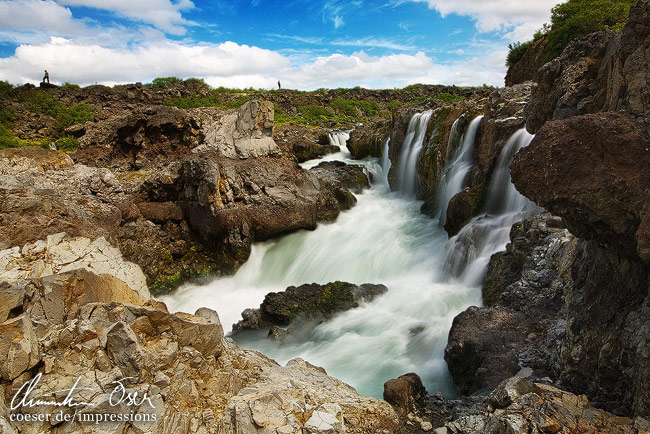 The impressive Barnabafoss waterfall.

Der beeindruckende Barnabafoss-Wasserfall.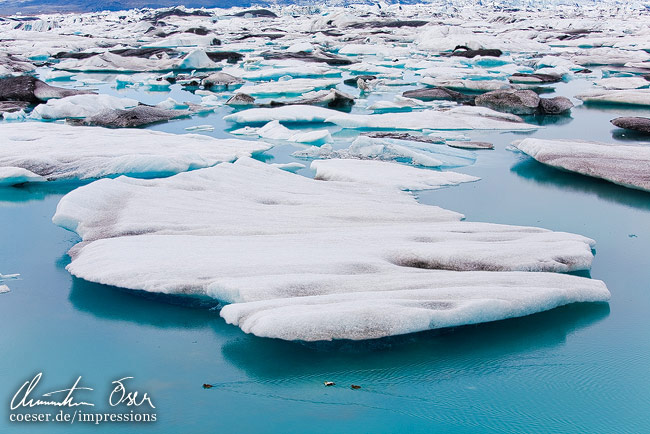 Floating ice sheets in the large Jökulsarlon glacial lagoon.

Schwimmende Eisschollen in der riesigen Gletscherwelt Jökulsarlon.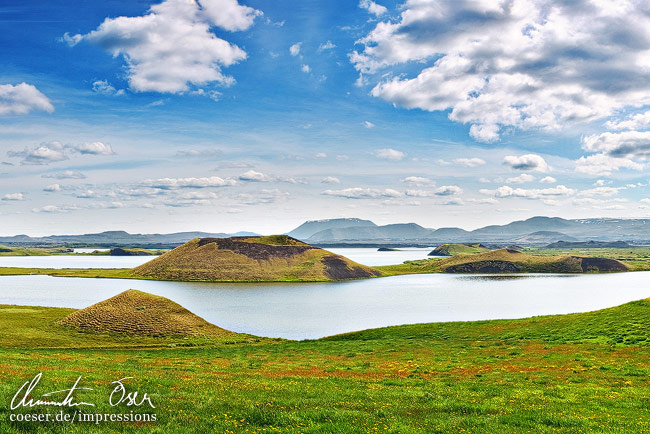 A pseudocrater in the Myvatn lake.

Ein Pseudokrater im Myvatn-See.
nach oben / back to top