VENICE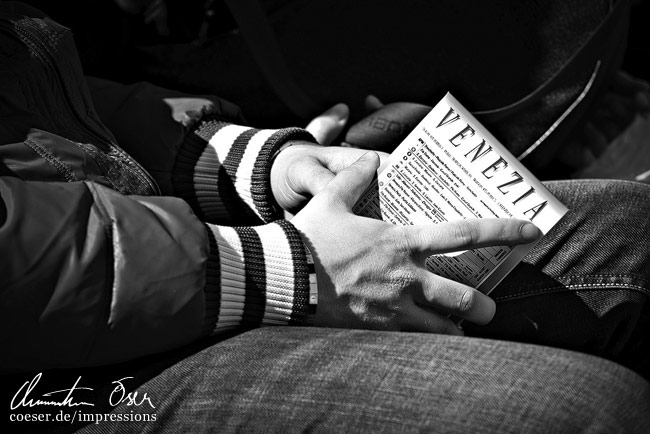 A man holds a travel guide in his hands.

Ein Mann hält einen Reiseführer in Händen.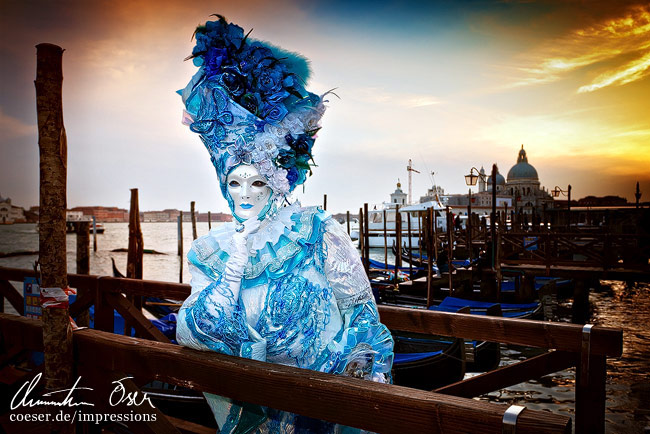 A disguised woman poses in front of gondolas during the Carnevale di Venezia.

Eine verkleidete Frau posiert vor Gondeln während des Karnevals von Venedig.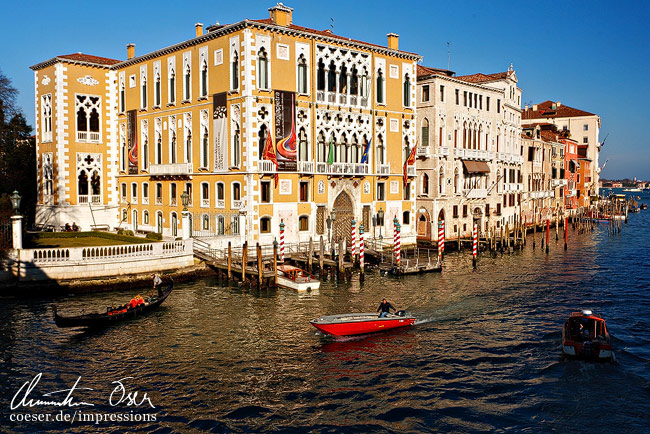 The Palazzo Cavalli-Franchetti next to the Grand Canal of Venice.

Der Palazzo Cavalli-Franchetti neben dem Canal Grande.

Two disguised people walk at the waterfront.

Zwei verkleidete Leute gehen an einem Kai entlang.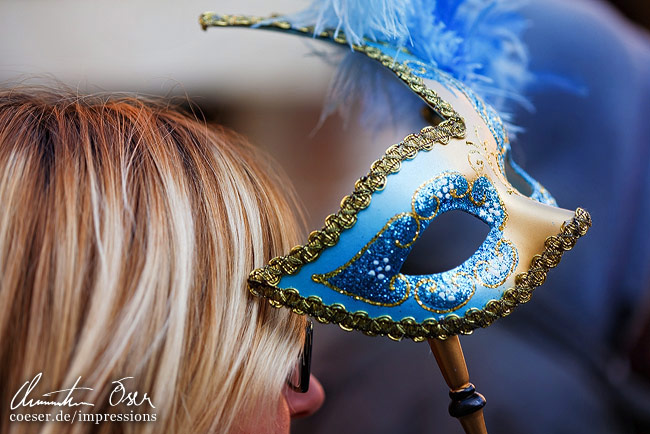 A woman holds a mask in front of her face.

Eine Frau hält sich eine Maske vor das Gesicht.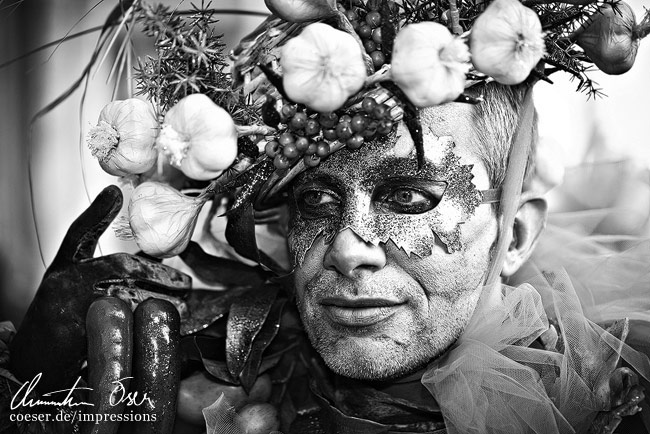 The costumes and make-up know no bounds.

Die Kostüme und das Make-up kennen keine Grenzen.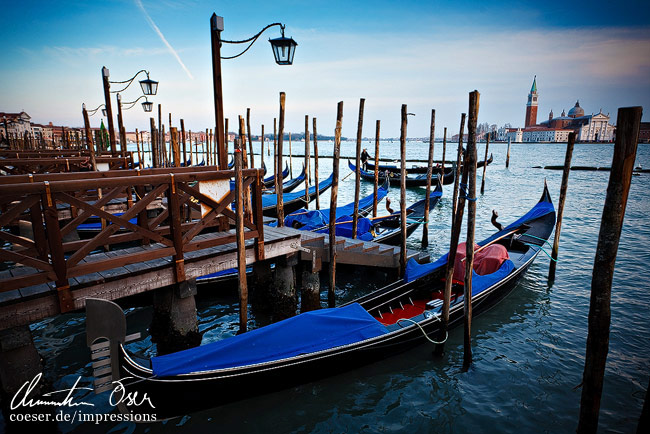 Anchored gondolas, in the background the San Giorgio Maggiore island.

Ankernde Gondeln, im Hintergrund die Insel San Giorgio Maggiore.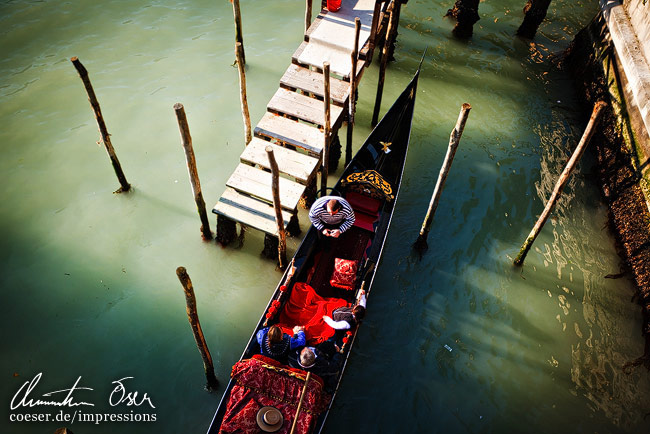 A gondolier starts a tourist tour ...

Ein Gondoliere startet eine Tour mit Touristen ...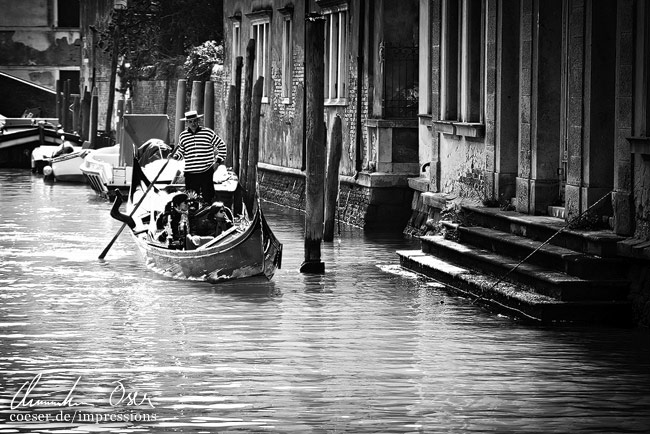 ... and rides through the numerous canals of Venice.

... und fährt durch die zahlreichen Kanäle von Venedig.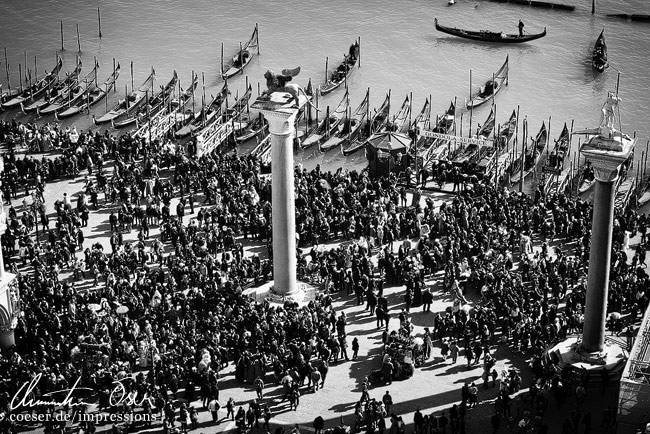 The crowded waterfront during the Carnevale as seen from the St Mark's Campanile.

Der überfüllte Kai während des Karnevals vom Markusturm (Campanile) aus gesehen.
nach oben / back to top